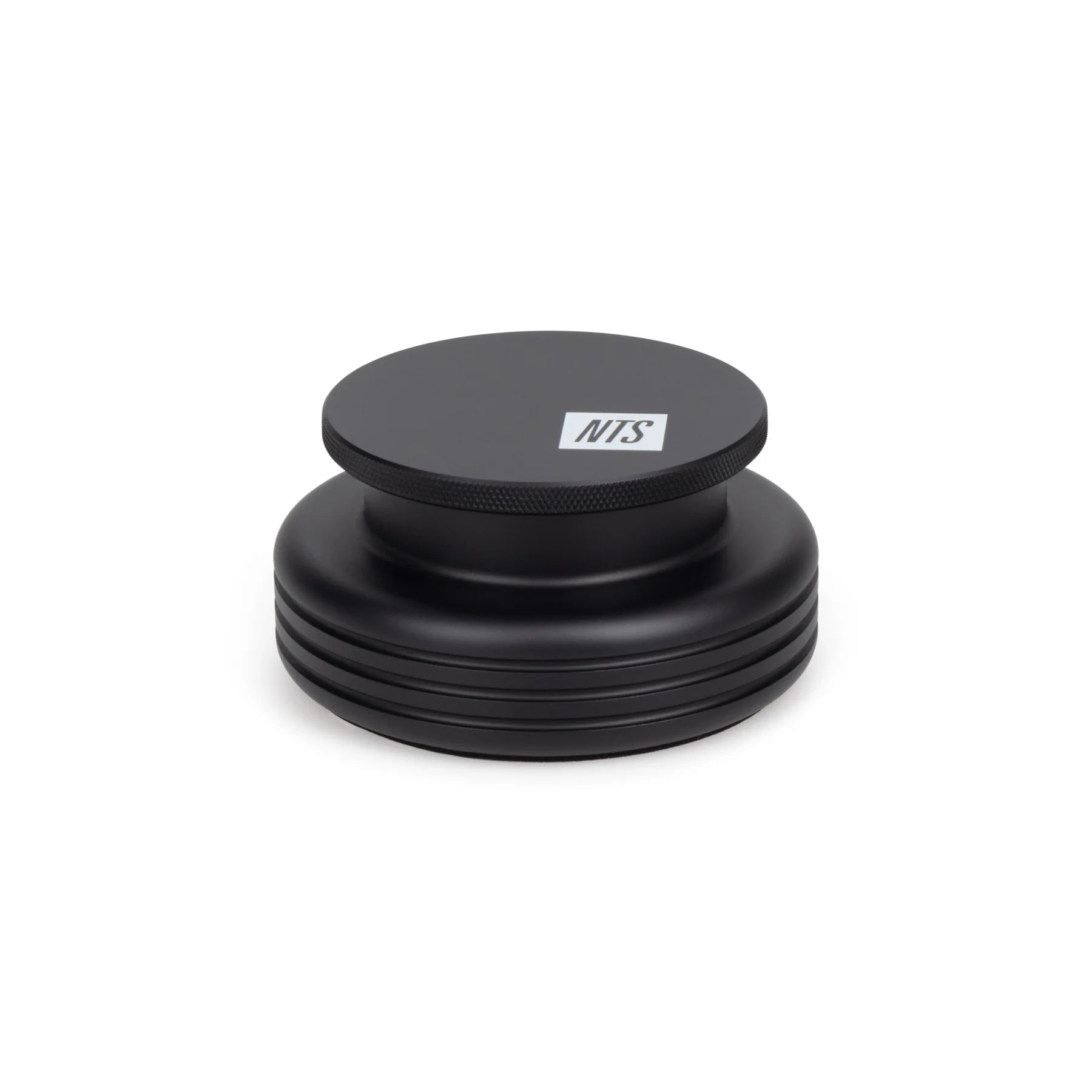 NTS Record Weight
Already an NTS Supporter? Apply discount code at checkout.
Sold Out
Milled out of a solid block of high-grade aluminium and engraved with NTS logo.
Designed to reduce a turntable's noise floor, improving the musical soundstage. By placing the turntable weight via the spindle on top of a record, its heaviness then reduces unwanted resonance, meaning improved bass response, tighter mids, and controlled highs.
Works on all formats, 12", 10", 7" or even 7" "45's". For a 45 with a large punched hole, simply add a plastic 'dink' and place the turntable weight on top, giving superior control, feel and sound compared to a traditional 45 adapter.
The weight weighs 405g
Produced by MasterSounds
Shipping & Returns
We ship worldwide (with some exceptions). Taxes and shipping costs are calculated at checkout. For returns, please check out our terms of sale.