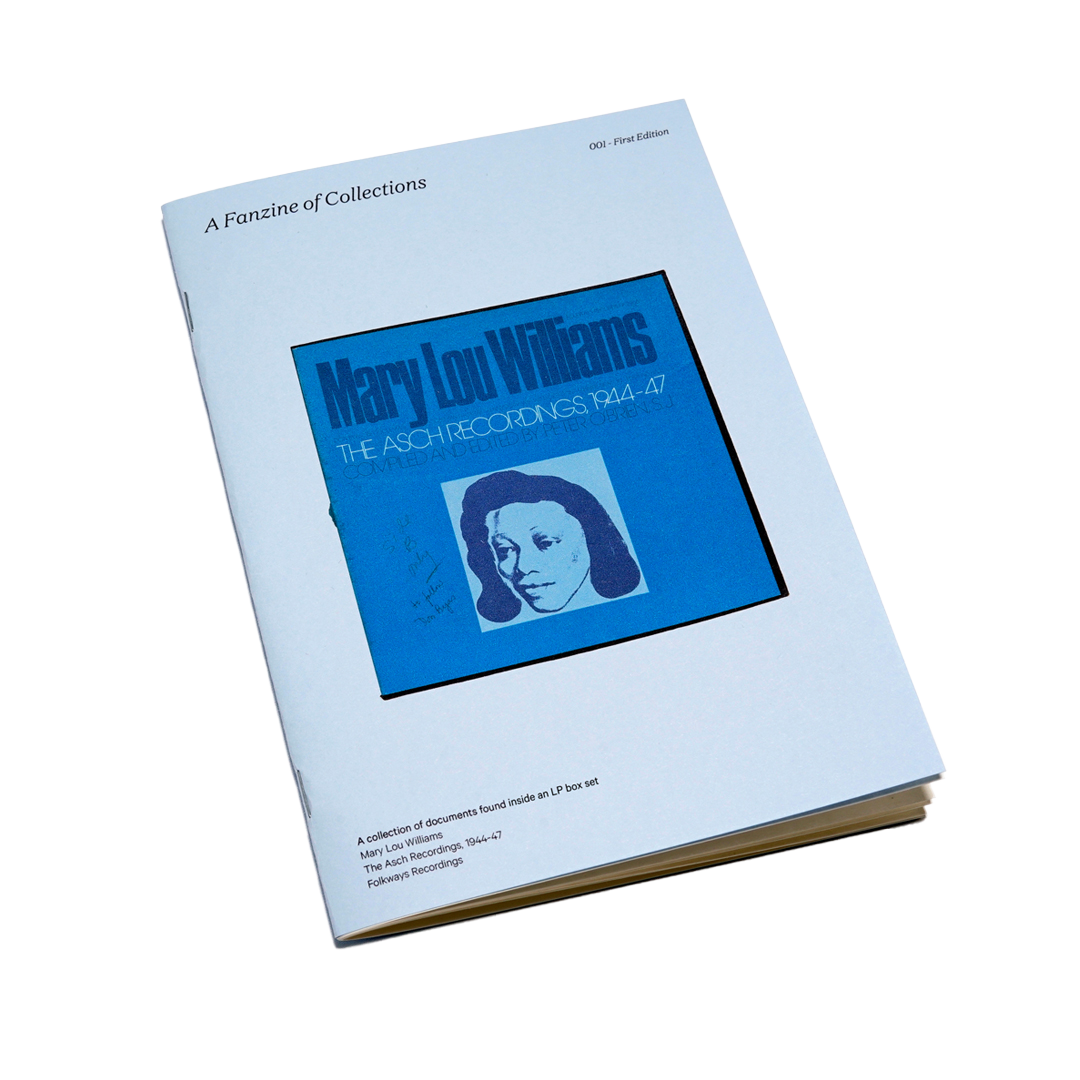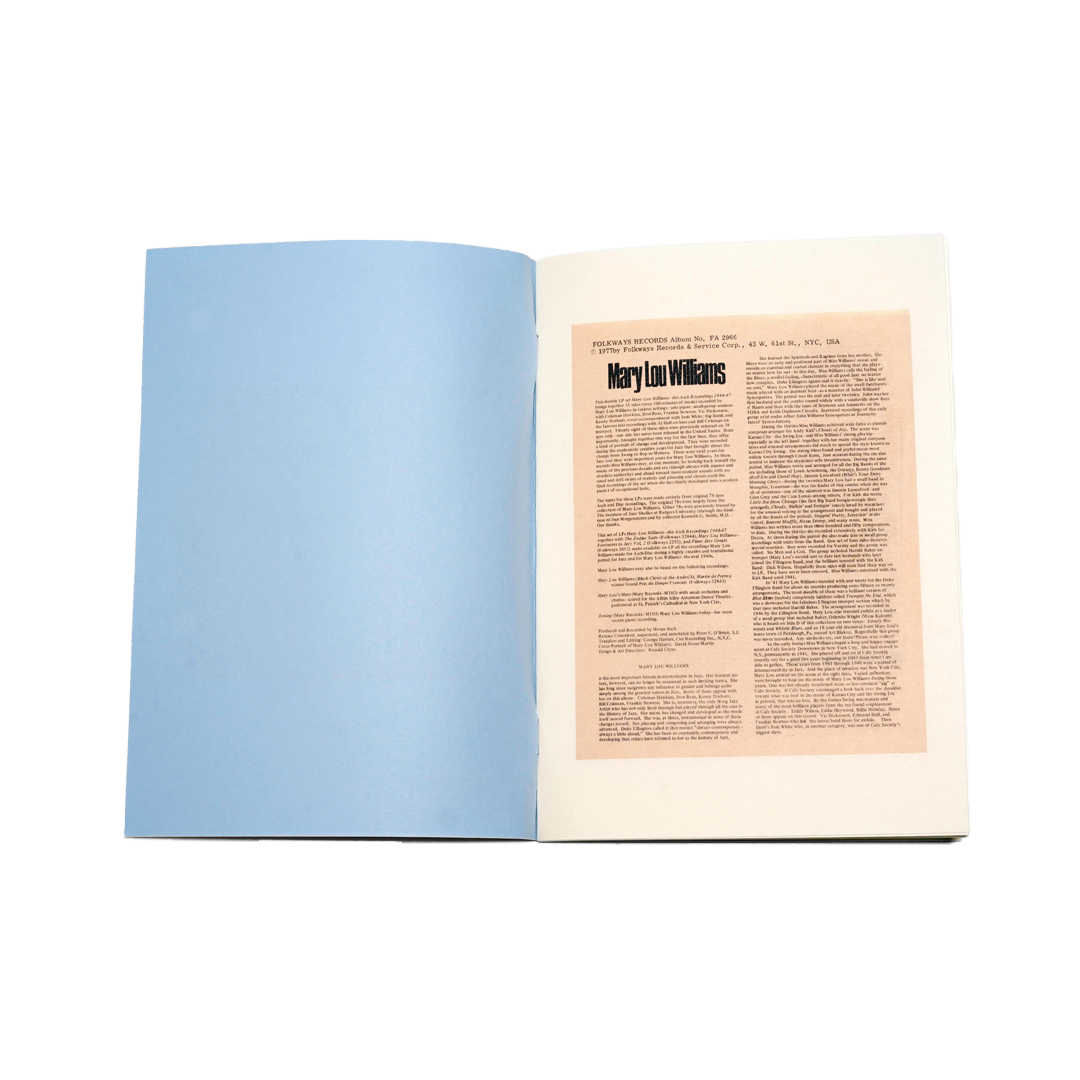 Studio Camo 'A Fanzine Of Collections' Issue 1
Already an NTS Supporter? Apply discount code at checkout.
A Fanzine of Collections is a new publication by Studio Camo that presents intriguing collections. By gently unearthing the untold and unseen stories of collections, each publication showcases a collections – often unexpected – significance, as well as it's purpose, effect, and the emotional responses it creates.

Issue 1 of A Fanzine of Collections is dedicated to a collection of documents found inside a record box set by Mary Lou Williams, released on Folkways Recordings in 1977.
Product Details
A5 fanzine printed on 135gsm G.F Smith stock
Shipping & Returns
We ship worldwide (with some exceptions). Taxes and shipping costs are calculated at checkout. For returns, please check out our terms of sale.